Having signed up as a global member of MenEngage in the last few months, it was considered much needed to accept the call to belong to the local chapter of the MenEngage Alliance. Denis Miki Foundation has as 2 representatives for the MenEngage Alliance Cameroon Chapter one member from the Her Voice Club to be represented by Nfomi Laura Berka who will accompany a staff at DMF for meetings.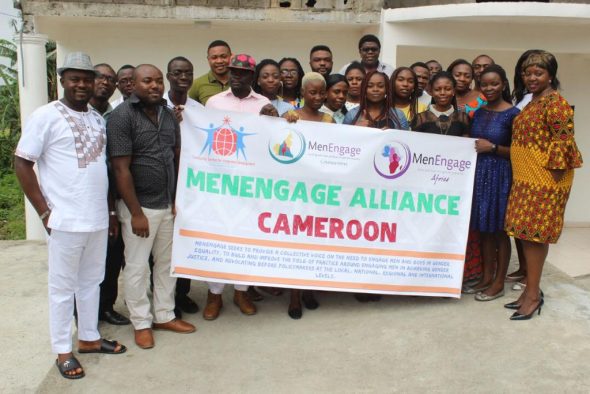 The aim of the MenEngage Alliance is to raise awareness of the influence men have in ending gender-based violence and speaking out against all kinds of inequality. This meeting was held on the 25th of May 2019 in Buea and was represented by one member of several organization all over Cameroon some of which includes; Big Step Outreach Network, Mother of Hope, Community Center for Intergraded Development, Hope family Life, Vision in Action, Reach Out Cameroon, MINPROFF and others.
The program started at 8:45am with the arrival, registration and introduction of member organizations. Also talks on why engage men in gender equality and several reasons where given like they form an integral part of the society and can also contribute to end violence. The Criteria was shared as to how one could join the movement like signing their memorandum of association by implication accepting their terms and conditions. Some organizations where voted such as:
MenEngage Cameroon Coordinator; Community Center For Intergraded Development
Child Rights Constituency; Hope Family Life
Women's rights Constituency; Mother of Hope Cameroon
Youth Constituency; Sustainable Women Organization.
Key population Constituency; Vision in Action
HIV/AIDS Constituency; Big-Step Outreach Network.
DMF signed the Memorandum of Understanding and officially became a member of the MenEngage Alliance Cameroon Chapter.