The training workshop organized by CYEED and AFRO LEARDERSHIP in Yaounde Azur Hotel on November 1st and 2nd 2019 was a commitment to build capacity for the members of the Cameroon digital rights coalition on Public Awareness Raising Techniques/ Messaging and Communication Strategies. The workshop started at 8am with introduction of participants, followed by a word of welcome from both organizers, Mr. Charles of Afro Leadership and Mme Sophie Ngassa of CYEED. Next, was presentation proper by Mr. Kamdem who drilled the participants on Public awareness raising techniques referred to as tools for positive communication for digital rights advocacy. It was quite an interactive session and exchange of ideas between members of the different CSOs therein present. They all listed the different tools they used both online and offline (like flyers, posters, videos etc) and how they're used in their different organizations to disseminate information to a wider audience.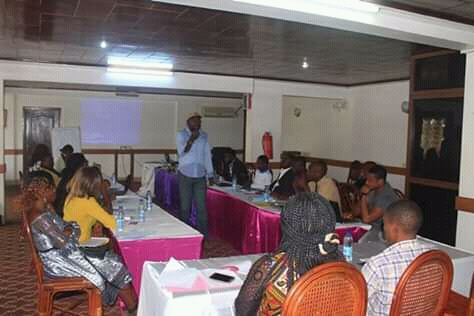 The facilitator's approach in presentation was amazing. He used videos especially those that concerns gross human rights violation, security issues to draw the attention of CSOs on the issues unraveled in our society and how to better communicate/advocate for such a course. Participants were asked to comment on lessons learnt from the videos watched, paying particular attention to the content of the video, emotions conferred, what message was shared by the video, was it clearly understandable? And what better way to transmit the message.
The presentation on day two was on Public Awareness and Self Awareness. The facilitator defined Self awareness as a skill that anyone can learn to improve on the right exercises and habits (that is, paying attention to the way you think, feel and behave). Meanwhile public awareness is the public level of understanding about the importance and implication of a course or a topic of common/personal interest. Participants were enlightened on two ways to focus on in raising public awareness, which included through community mobilization and specific plan events like open door days, using poster cards for campaign, websites, social medias, documentaries, influential persons in society, musicians, bloggers and visiting schools etc. In using planned event to raise public awareness, a case study was presented to participants in order to enable them have a better understanding of how plan events work. In the case study presented, the following questions were asked: what was the event?, Was your CSO organizer or participant to the event? Why did your team think the event could be used to reach you target? Do you think your objectives were achieved? If yes, why and if no, what doesn't work well? These questions are to help the implanting organization to improve on its communication strategy.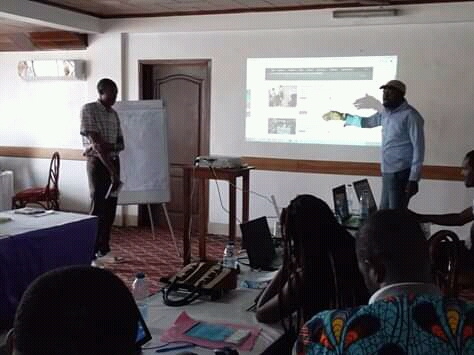 Rounding up, the facilitator advised the participants (CSOs) who used videos for public awareness to make a video structure not exceeding three minutes, for posters, it should be simple with keynote message on it, organizational websites should be simple, having the organizational logo at the top of the page, clear mission of the organization, its members, pictures showing activities engaged while avoiding unnecessary details and listing all partners at the bottom of the page. Day two ended with taking of group pictures, filling of an evaluation form and participants had a transportation fare of 25000 FRS each.